4 best Free Online Accounting Software for Small Business 2023
Discover the best free online accounting software for small businesses. Efficiently manage your finances with invoicing, expense tracking, tax prep and more!
ADVERTISEMENT
Without accounting, the true profit and loss of the business can never be known. Learn about some of the best free business accounting software you really need.
Whether the business is small or big, accounting is very important. If your business doesn't have accurate inventory, accounts payable, sales, and profit and loss accounts, you can take your business to the next level even after a thousand attempts.
Many people are unable to keep shop accounts due to a lack of time or lack of knowledge of proper and acceptable accounting methods. For them, I have come up with some free mobile apps and computer software that are essential for your business accounting.
ADVERTISEMENT
I am sharing Best Free Accounting Software that will make your business accounting very easy and smart. If you use this business accounting software, you will no longer need a bookkeeper.
Best Free Online Accounting Software for Small Businesses
1. Akaunting
Akaunting is an open-source and online-based software. You can use it completely free. You never have to spend money for any of its extra benefits.
It is a popular and free accounting software that can be used both online and offline. For those who are looking for free accounting software for PC, this can be the best choice for them.
ADVERTISEMENT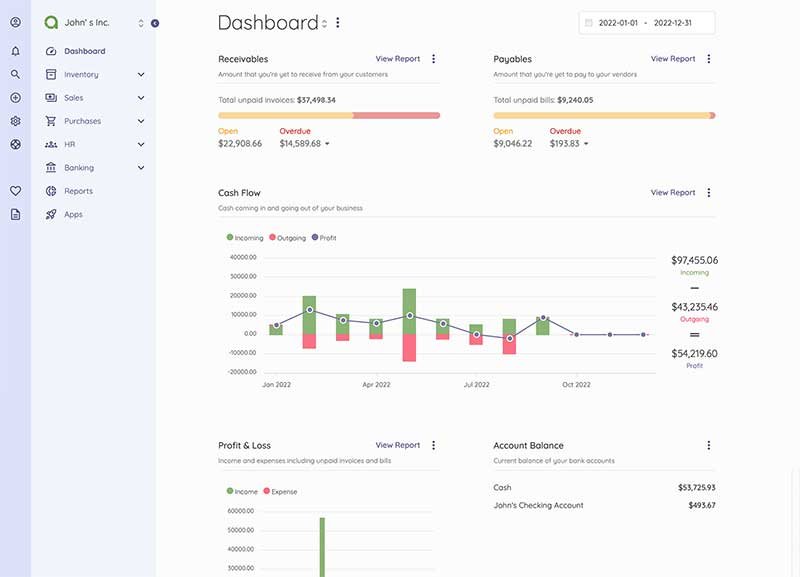 Features of Akaunting software:
Can be used on mobile, computer, and online.
Specially designed for small business owners. It has everything a small business needs.
You will get lifetime updates on the software also for free.
There are 2 cloud or online versions and desktop versions.
Supports multiple languages ​​and currencies.
2. ZipBooks
ZipBooks offers both free and paid services. However, the basic calculations of your business will be covered in the free version. The features that you will get in the free version
Features of Zipbooks
You can create unlimited invoices.
Can manage unlimited customers and suppliers
You can see all reports.
Can collect payments from Worldwide customers through PayPal and Square.
3. ZOHO Books
According to Forbes's list of best free accounting software 2023, ZOHO Books is the 2nd best free accounting software. This software is also completely online-based. So, you can manage it from anywhere from your mobile, or computer.
Benefits and Features:
Can list unlimited clients and suppliers
Separate portals can be created for each client.
Automatic payment reminders
Invoice Customization
Monthly subscriptions and recurring invoices are available.
Manual Journal
International Payment Gateways (PayPal, Stripe & Paytab)
Cons
Zoho Books has a limitation, Limited Invoices (Yearly 1000 invoices). Here you cannot generate more than 1000 invoices per year. If your sales and customers are high, it is not suitable for you.
4. Wave Accounting
Wave accounting is mainly for US and Canadian businesses. Most of the features commonly used are totally free. So any business can use Wave Accounting and Invoicing paying $0 USD.
ADVERTISEMENT
Features of Wave
Unlimited invoicing.
Automatic payment reminders.
Unlimited income and expense tracking.
Customizable sales taxes.
Unlimited bank and credit card connections.
Exportable accounting reports and financial statements.
Dashboard monitoring for cash balances and invoice statuses.
Digital receipt upload and transaction management.
Payment processing and Banking.
Best Free Accounting Software in Bangladesh
1. Tally Khata
Tali-Khata is a free business accounting software developed by app developers in Bangladesh. This app has great features. This app is useful for all small and big businesses. Moreover, all account data will be backed up, so there is no fear of data loss.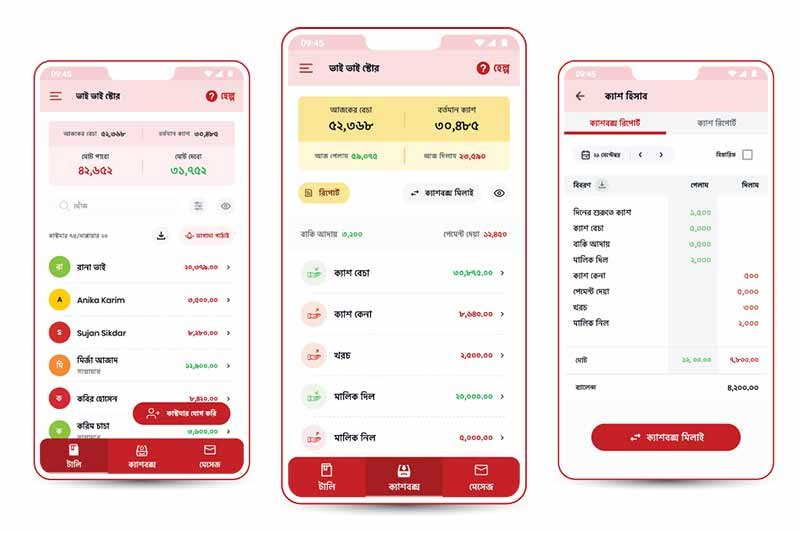 Features of TallyKhata
Facility to keep account of customer balances and SMS facility to customers for balance collection.
100% accurate mathematical calculation facility
Benefits regarding application for business loans
Digital Payment Collection
2. S Manager
S-Manager is another excellent accounting app developed by Bangladesh. It is currently providing its benefits to around 30000+ businesses.
Features of S Manager
It has several nice features. For example:
All sales can be accounted for daily
Account of sales in the balance
Calculation of stock of goods
SMS facility for balance collection
Buyer list and report
Collection through digital payments
Application Opportunities for Digital Loans
Facilitation of installment sale of goods to credit card customers.
Opportunity to earn money by top-up on mobile as well as business.
Apart from this, S-Manager also provides marketing facilities. Currently, the S-Manager app offers quite effective benefits through several monthly and yearly packages.
FAQs
Which free software is best for accounting?
Akaunting is one of the best free accounting software available online. It is multi-currency and multi-language supported. It has free cloud and self-hosted versions available.
ADVERTISEMENT
What is the easiest-to-use accounting software?
Akaunting is the easiest-to-use accounting software among free online accounting software.
Bottom Line
Here is my suggestion, Akaunting is the best of all because it is open source, and you never need to pay for any feature. You can use it in any country for any type of business.
If your business is in Bangladesh, hopefully, TallyKhata will be most helpful for you. You can use this from your android mobile phone. Akaunting remains also good for mobile or computer.
Other software has some limited features in the free version and requires payment for additional features.
More about Business