Explore the Potential: 10 Business Ideas Near Airports
Looking for a profitable business idea? Check out these 10 business ideas that are perfect for locations near airports.
When it comes to starting a business, location plays a crucial role in its success. One area that offers numerous opportunities is near airports. In this article, we will explore the potential benefits of starting a business near an airport and provide some popular business ideas to consider.
You can choose the best one according to your place, country and your investment. I hope you will definitely find this information helpful.
Now, let's know what are the main benefits of starting a business near the airport.
Benefits of Starting a Business Near an Airport
The proximity to an airport offers several advantages for entrepreneurs looking to start their businesses. Let's see some of these benefits:
Increased Footfall: Airports witness a significant influx of people from diverse backgrounds, including business travellers, tourists, and locals. By setting up a business nearby, you can tap into this continuous stream of potential customers and increase your chances of success.
Global Exposure: Airports serve as gateways to different countries and cultures, attracting international visitors. This exposure can be leveraged to develop a global customer base, expand your network, and explore international business opportunities.
Higher Purchasing Power: Travelers often have a higher disposable income, as they are willing to spend on various products and services during their journey. Establishing a business near an airport allows you to target customers with greater purchasing power.
Top Business Ideas for Airports
Alright, let's get down to business! Here are some of the best business ideas that work like a charm near airports:
1. Restaurants and Cafes
A restaurant or cafe near an airport is surely a lucrative business opportunity. Travellers often seek a comfortable place to relax and enjoy a meal or coffee during layovers or delays. By providing delicious food and a welcoming atmosphere, you can attract both tourists and airport employees.
To start a restaurant or cafe, research the local market. Consider the number of customers and the number of already available restaurants.
You have to create a unique menu that caters to diverse preferences. Design an inviting space with comfortable seating and appealing decor. Hire friendly staff and use social media and airport communication channels to market your business.
2. Co-Working Space
The airport is frequented by ordinary travellers as well as businessmen, officers and remote workers. You can offer a coworking space to provide an office environment for their work and meetings.
Secure a convenient location with a modern design, offering amenities like high-speed internet, meeting rooms, and printing facilities. You can offer hourly, daily, weekly and monthly packages that will be flexible for clients.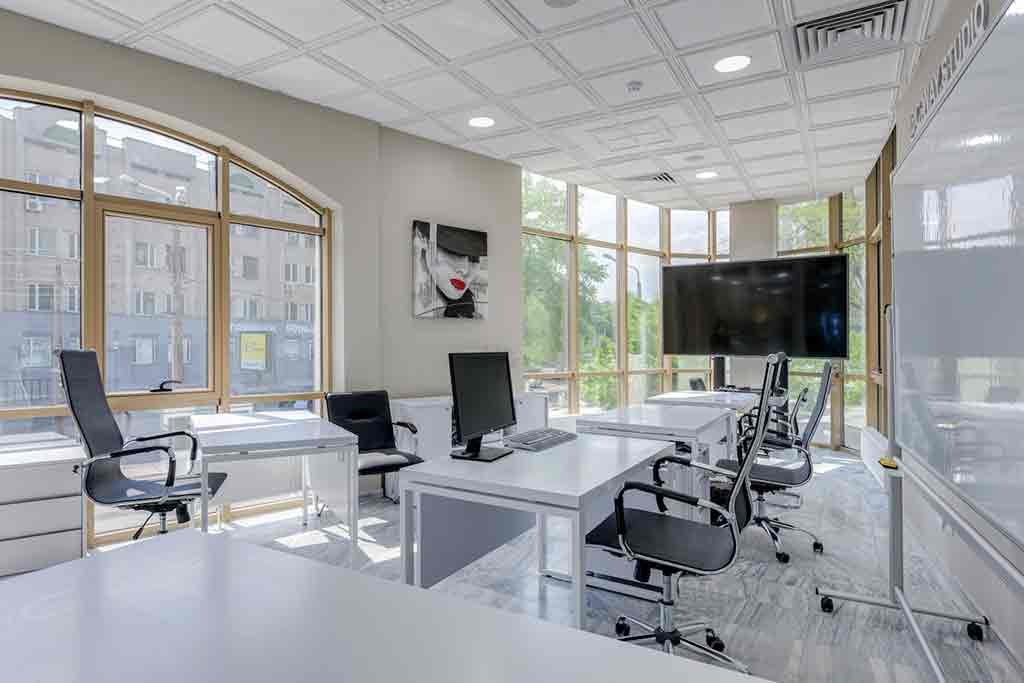 Provide excellent customer service and streamline operations with a user-friendly online booking system. By offering a convenient and inspiring workspace near the airport, your co-working space can attract professionals on the move, fostering productivity and collaboration.
This business idea is rare in Bangladesh but this type of service is highly demanded. So, you can consider this.
3. Gift Shops
A gift shop near an airport is also a suitable and profitable business opportunity. People often need lovely gift items and flowers to receive their loved ones at the airport. These types of gift items have high demand near airport areas. So, you can consider starting this business.
First, you have to identify your target market. Then, source unique products, and create an appealing store layout. Provide excellent customer service and collaborate with local attractions for cross-promotion. Utilize social media to reach more customers and engage with them.
4. Car Rental Services
It's a profitable business opportunity to launch a car rental service near the airport. You know that people leaving the airport often require transportation services. Here, you can start a car rental service which can make a good profit.
You can offer different well-maintained vehicles, including economy cars, SUVs, and vans. Implement an easy-to-use online reservation system and provide competitive pricing options, flexible rental periods, and additional services like GPS navigation and car seat rentals.
To get more customers, you can promote your Business through advertising near the airport area, social media, and collaborations with hotels, travel agencies, and airlines.
You must focus on excellent customer support, offering 24/7 assistance and roadside services. By providing reliable and convenient transportation, a car rental service near the airport can become a trusted choice for travellers seeking flexible mobility solutions.
5. Luxury Brands and Boutiques Outlets
The airport is an ideal location to sell luxurious products because there is a constant influx of global travellers. So there is an opportunity to sell high-quality fashion and luxury items such as fashion products, including clothing, accessories, and cosmetics. These brand outlets can attract customers looking to indulge in luxury during their journeys.
To start this type of business, make partnerships with luxury brands and negotiate competitive procurement deals. Create an elegant and visually appealing store environment that reflects the sophistication of the products on offer.
Also consider promoting the outlet through strategic marketing channels, such as social media, airport advertising, and collaborations with travel agencies or airlines.
By providing exceptional customer service and staying attuned to fashion trends, a luxury brand and boutique outlet near an airport can thrive as a premier destination for discerning travellers seeking exclusive, high-end fashion items.
Note: Remember, you have to comply with local and government regulations and fulfil all the licencing requirements before you start the business.
6. Convenience Store
You can open a regular convenience store near any airport. Have a good stock of necessary products like snacks, beverages, toiletries, travel essentials, reading materials and personal equipment items.
Create an organized and visually appealing store, and consider offering unique local products or exclusive airport-themed products. Spend time selecting products, and considering what people may need at airport areas.
You may also check: Pharmacy Business Idea with Small Investment
7. Airport Catering Services
You can also start catering services in the airport area. Supply food and beverages to airlines worker, officers, lounges and nearby offices and workplaces. You can help busy people by offering them an easy and cheap launch.
Develop a diverse menu that meets specific requirements and dietary restrictions. Source quality ingredients and focus on exceptional service. Market your services by reaching out to potential clients, attending industry events, and having a professional website with online ordering.
8. Food Trucks and Kiosks
A food truck in airport areas offers a convenient dining option for busy travellers and workers. With a well-curated menu and a vibrant truck, you can capture the attention of hungry customers.
Before starting this business, you have to determine your target audience, obtain necessary permits, and choose a strategic location with high foot traffic. Create an enticing menu with quick and delicious meals.
9. Spa and Wellness Centers
Travelling can take a toll on the body and mind. That's why spa and wellness centres near airports are a hit! You can open a spa and wellness centre near the airport, providing relaxation and rejuvenation for travellers.
Choose a convenient location with a serene ambience. Offer massages, facials, and body treatments. Create a soothing environment with exceptional service. Provide flexible booking options and personalized experiences. By offering a tranquil haven near the airport, your spa and wellness centre can become a go-to destination for travellers seeking relaxation.
10. Freight Forwarding and Cargo Services
Start a freight forwarding and cargo service near the airport to meet the transportation needs of businesses and individuals. But those business requires high investment and knowledge about customs clearance and cargo services.
Secure a strategic location, build a network of reliable shipping partners, and obtain necessary licenses. You may need to Export Import License in Bangladesh. Promote your services by highlighting timely delivery, tracking capabilities, and competitive pricing.
You can offer a range of services including customs clearance, warehousing, packaging, and documentation assistance. Invest in advanced tracking technology and customer service systems.
If you think you have enough knowledge, technical skills and money to invest, you can consider this business.
Challenges and Considerations to Start a Business Near Airport
While starting a business near an airport presents enticing opportunities, it's essential to be aware of the challenges involved. Here are a few considerations to keep in mind:
Regulatory Requirements
Understand the legal and regulatory frameworks governing businesses near airports, including permits, licenses, and security protocols. Comply with safety standards, noise restrictions, and other relevant regulations to ensure smooth operations.
Competition
Airports attract a range of businesses competing for the attention of travellers. Differentiate your offerings by providing unique value propositions, exceptional customer service, or innovative marketing strategies.
Accessibility and Infrastructure
Evaluate the accessibility of your chosen location, considering factors like transportation links and parking facilities.
Ensure the availability of necessary infrastructure, such as reliable utilities, internet connectivity, and adequate space for your business operations.
Conclusion
Starting a business near an airport can be exciting and profitable. The benefits are clear: a ready-made audience, increased visibility, and the chance to cater to traveller's needs. Just you have to consider the competition, understand the airport's regulations, choose a strategic location and plan a business strategy.
FAQs